Physician & Expert Interviews and Talks
VIDEOS
Martin Blank, PhD, Columbia University
Do we need more research?


Dr. Nicholas Gonzalez, Renowned New York City Physician
Health Risks from Electromagnetic Fields


Joe Loizzo, M.D., Weil Cornell Medical College & Columbia University
Center For Buddhist Studies
Diseases of Distraction

Dr. Devra Davis – The truth about mobile phone and wireless radiation
Visiting Professor of Medicine at The Hebrew University Hadassah Medical School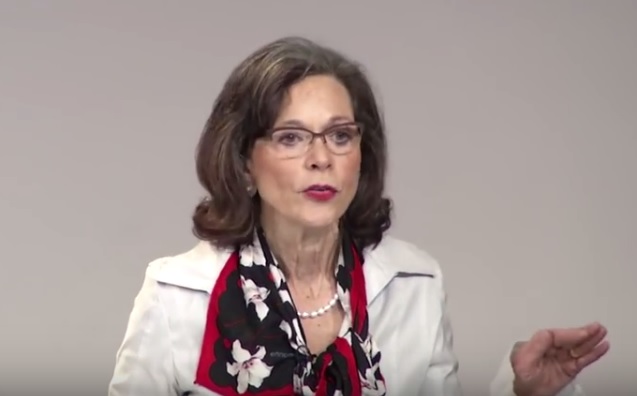 Nicholas Kardaras, PhD – Screen Addiction and Harm Occurring to Developing Children
Executive Director, The Dunes; former Clinical Professor, Stony Brook Medicine

Zach Bush, MD – Upstream Factors Leading to Electro sensitivity (EHS)
Learn how to repair the extracellular matrix to reduce electrosensitivity.

Dr. Kimberly Young, Professor, St. Bonaventure University; Director, Center for Internet Addiction Recovery
What you need to know about internet addiction


"Cell Phones and Wireless Technologies—Should Safety Guidelines Be Strengthened to Protect Adults, Children and Vulnerable Populations? Should Parents, Teachers & Schools Restrict Technology Overuse Among Children?"
Experts Present at Commonwealth Club of California
June 22, 201


"The Health Effects of Electromagnetic Fields"
Experts Present at Commonwealth Club of California
November 18, 2010


"Drunk On Wireless? Public Health Consequences of Cell Phone and Wireless Technologies are Begging for Society's Attention"
Experts Present at The Left Forum 2016, NYC


"Electromagnetic Pollution Solutions: Protecting our Homes and Communities–then Taking Action at the Federal Level"
Experts Present at The Left Forum 2016, NYC


Martin Blank, PhD, Columbia University
International EMF Scientists Appeal to the U.N.

Thomas Rau, MD
Paracelsus Clinic, Switzerland
Clinical ramifications of cell phone & wireless exposures

William Rea, MD
Environmental Health Center, Dallas
Wireless Pollution: The epidemic of the 21st century
Stephanie McCarter, MD
Environmental Health Center, Dallas
Supporting electrosensitive patients with Environmental Medicine

AUDIO
What is Happening to Patients?
Thomas M. Rau, MD
Medical Director
Paracelsus Clinic, Switzerland.
Click to listen 28:26

Dietrich Klinghardt, MD, PhD
Director, Klinghardt Academy of Neurobiology
Expert in the health consequences of electromagnetic fields
and a leading educator of physicians.
Click to listen 45:08

Karl Maret, MD
President, Dove Health Alliance
Physician and Electrical and BioMedical Engineer
Click to listen 55:42
Amy L. Dean, D.O.
President-Elect
American Academy of Environmental Medicine
William J. Rea, M.D.,
Director, Environmental Health Center
Click to listen 34:49

How Serious is This Problem?
Olle Johansson, PhD
Associate Professor, Department of Neuroscience, Karolinska Institute, Sweden; Professor, Royal Institute of Technology; Authored BioInitiative Report's section on EMF and the immune system.
Click to listen 56:40

The DNA & Cancer Connection
Jerry L. Phillips, PhD
Director of the Science Learning Center
University of Colorado at Colorado Springs
Click to listen 43:03

Public Health in Jeopardy
David Carpenter, MD
Professor, Environmental Health Sciences, and Director, Institute for Health and the Environment, School of Public Health, University of Albany, SUNY; Co-Editor, The BioInitiative Report (www.BioInitiative.org)
Click to listen 35:55

Zachary Bush, MD
Upstream Factors Leading to Electrosensitivity (EHS)
Revolution Health
Charlottesville, VA

B. Blake Levitt
Award-winning science journalist and Author, Electromagnetic Fields, A Consumer's Guide To The Issues And How To Protect Ourselves, the classic book in this field; Member, Bioelectromagnetics Society.
Click to listen 28:38

Deceptions With Science
Magda Havas, PhD
Associate Professor, Environment & Resource Studies, Trent University, Canada; Expert in radiofrequency radiation, electromagnetic fields, dirty electricity and ground current.
Click to listen 25:58

The Call to Action!
Whitney North Seymour, Jr., Esq.
Retired Partner, Simpson Thacher & Bartlett LLP;
Former New York State Senator & United States Attorney, Southern District of NY; Co-Founder, Natural Resources Defense Council
Click to listen 28:40

Wisdom Traditions Perspective
Robert A. F. Thurman, PhD
Jey Tsong Kappa Professor of Indo-Tibetan Studies
Department of Religion Columbia University
President, Tibet House
Author of Why The Dalai Lama Matters: His Act of Truth as the
Solution for China, Tibet and the World, and many others.
Click to listen 40:48

Media Teleclass on Cellphones and Brain Tumors
David O. Carpenter, MD
Director, Institute for Health and the Environment and Professor, Environmental Health Sciences, School of Public Health, University of Albany, New York
L. Lloyd Morgan, BS
Lead author of the white paper, "Cellphones and Brain Tumors: 15 Reasons for Concern, Science, Spin and the Truth Behind Interphone"
Devra L. Davis, PhD, MPH
Devra Davis, PhD is Visiting Professor of Medicine at The Hebrew University Hadassah Medical School, Jerusalem, Israel, and Ondokuz Mayis University Medical School, Samsun, Turkey. She was Founding Director, Center for Environmental Oncology, University of Pittsburgh Cancer Institute, and Professor of Epidemiology at the Graduate School of Public Health.
Joel M. Moskowitz, PhD
Director, Center for Family and Community Health, UC Berkeley School of Public Health; Co-Author of the recent study, "Mobile Phone Use and Risk of Tumors: A Meta-Analysis" published in the Journal of Clinical Oncology, October 2009
Click to listen 1:10:56